*Covid - 19 service disruptions:
We want to thank all our loyal customers for their patience and understanding during this difficult time. This week has been one of the most challenging Con-x-ion has faced in its 30 year history. From team members safety to passenger safety and ultimately due to the total drop in passenger numbers we must confirm that from midnight Wednesday 25th of March until 1st of July 2020 we will be suspending most of our seat in coach services (in line with Queensland closure of its borders). There are some limited services that will be available during this time, please contact the call centre or use the website to book these services. We are very sorry for the disruption this may cause in the interim to your travel plans and look forward to being here in the future to assist you with your transport needs.
Sun-air: Meeting all your Transport Needs
Sunshine Coast Airport Transfers
Airport Transfers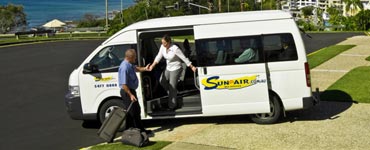 Sun-air bus service operate shuttle transfer services from Brisbane Airport to/from the Sunshine Coast every hour (excl. Christmas Day). The first service arrives Brisbane Airport at 4:30am and the last service departs Brisbane Airport at 24:00pm daily. 
Sun-air also meets every jet at the Sunshine Coast Airport for Pre-Booked / Pre-Paid passengers only, with shuttle transfer services to all suburbs south of the Sunshine Coast Airport (i.e. from Twin Waters to/from Pelican Waters).
Note that you may be collected from the airport by either a Sun-air / Con-x-ion bus. We've now merged under the umbrella of Con-x-ion, the licensed operators at the Brisbane Airport servicing the Sunshine Coast and the Gold Coast.
Cruise Transfers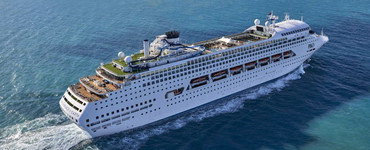 Meeting every P&O cruise ship that arrives/departs in Hamilton Wharf, we provide door-to-door shuttle transfer services to holiday accommodation and private residences to all suburbs of the Sunshine Coast. Contact us to know how we can help you plan the perfect holiday aboard.
Charter Transport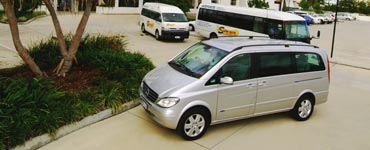 Sun-air bus service are the leaders in conference transportation on the Sunshine Coast. We have now merged under the umbrella of Con-x-ion Transport to serve you even better. Send us your requirements so we can provide options to meet your transport needs.